Raising Socially and Emotionally Healthy Latino-American Children:
A Two-Hour Webinar on Using
Los Ninos Bien Educados Program
Tuesday, November 9, 2010

2:00 TO 4:00 PM Eastern
"One of the nation's most innovative and outstanding programs for parents of Latino children!"
National Latino Children's Institute
What You Will Learn...
- The Unique Position of the Program in the History of Parent Education in the United States
- The Research Findings about Latino Parenting World Views that Informed the Creation of the Program

- How to Bring the Program to Your Community

What the Program Teaches...
Child Abuse: Improper Parenting
Family Expectation Platica
What Parents Who Have Completed the Program Have to Say...
Take a look at what parents who just completed the program have to say about what it meant to them and their families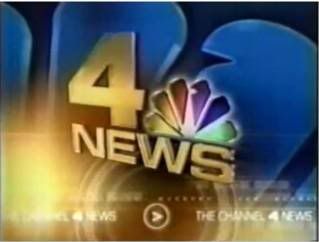 Enroll Now! Space is Limited!
Credit cards and purchase orders are accepted. The enrollment fee is $195. Click here to enroll. Or call toll free to enroll at 1 (800) 325-2422.
Become Empowered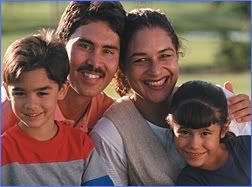 Raising children of Latino descent in the United States is very challenging due to language, acculturation, and social acceptance issues. These issues make it harder for parents to raise socially and emotionally healthy children.
Parent effectiveness programs for these parents have not always reflected an appreciation of these issues, and therefore have not been as helpful as they could otherwise be. In addition, most parenting programs for Latino parents do not reflect in their content and methodology an appreciation of the unique parenting values that they bring with them. Failure to reflect such an appreciation makes it harder for the parents to accept and use the parenting skills and ideas that the programs offer.
The Los Ninos Bien Educados program of the Center for the Improvement of Child Caring is based on Latino parenting values and it teaches skills in a culturally-affirming manner.
A Culturally Specifc Parenting Program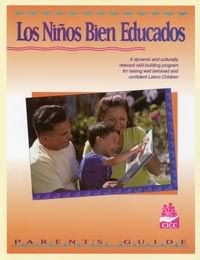 This two hour webinar will provide you with specific information about what is taught in this unique program, which has become a national model. You will also learn how your school, church, agency, department, hospital, civic or cultural group can bring it to your neighborhood -- and use the program for prevention and treatment purposes.
The cost to attend is $195 and you can enroll by clicking here. Credit cards and purchase orders are accepted.

Receive Discounts

on Books and Workshops Persons and organizations who enroll in this webinar are eligible for (1) discounts on the manuals and parent books that are needed to run the program, and (2) discounts on the professionally-led instructor training workshops where you or your staff can be certified to deliver the program.
Frequently Asked Questions about
The Webinar
How does an audio conference/webinar work?


It's simple. A few minutes before the start of the webinar, you call a toll-free number in order to listen to the speaker and go to a website on your computer to view the Powerpoint. We will email you the toll-free number and all the access information as soon as you register. You will be able to ask Dr. Alvy questions online during the presentation.

The information you will be emailed will include links to important materials and videos you can review before the webinar.
How many people can listen in per registration?


As many people as can fit in a room. Webinars provide cost-effective opportunities for professional development. Only one phone connection per registration.


I'd like to attend the live event, but the time does not work for me and/or my colleagues. Is there a way I can learn at another time?


Yes! We will provide a link to the entire presentation the next morning that can be accessed at any computer. You and your colleagues can watch and listen to the presentation at a time that works for you.


My organization only pays by purchase order. Do you accept POs?


Yes. You may fax the
PO
to (818) 753-1054 or call us at (800) 325-CICC.
WEBINAR
PRESENTER

Dr. Kerby T. Alvy, a psychologist, is one of the nation's most respected and honored authorities and authors on effective parenting and parenting training, and the driving force behind the development and dissemination of the Los Ninos Bien Educados Program. In the late 1970s, he assembled an extraordinarily group of Latino American parenting scholers and clincians to initiate the program, including Drs. Amado Padilla and Esteban Olmedo of UCLA and Dr. Martha Bernal of the University of Denver.
Dr. Alvy wrote the proposal to the Minority Mental Health Center of the National Institute of Mental Health that produced the research with Latino American parents upon which the program is based. He also wrote the proposal to the Mattel Foundation that supported its initial field testing with parents whose children were enrolled in schools in the Los Angeles Unified School District and the Los Angeles Archdiocese. Along with Dr. Lupita Montoya Tannatt, he wrote the curriculum for the program.
He also designed and supervised the parenting instructor training workshops that have prepared more than 1500 counselors, educators, social workers and psychologists to deliver the program in the schools, agencies, churches, hospitals and civic groups in 25 states and the District of Columbia where they work.
Dr. Alvy provided extensive coverage of the history, content and testing of the program in his book, Parent Training Today: A Social Necessity.